Priceline – Digital LED Price Display
---
High impact, vivid and visually unique, Priceline is ideal for an ever-growing list of industries that require a clear and effective way to display prices.
Forecourts, supermarkets and other retail outlets, car-parks, hotels, motels and hostels can use our digital LED price display to stand out in a competitive market.
Easy to install in any gantry or pole sign, Priceline is used to promote and adjust prices easily and quickly.
---
Features Include:
Low voltage and energy efficient
Optical design for display applications
Fixed multi-segment numerical display system
Available in various colours: white, red, amber, blue, green
Integration with any POS or control system
---
Attention Grabbing
A highly visible digital LED price display, Priceline's unique and contemporary font design helps differentiate your signage from competitors. Optimised viewing angle ensures maximum visibility and distance legibility.
Easy to Use
These ultra-bright digital LED price display units can be controlled wirelessly with easy to use software, making price changes simple and quick for the user. Our plug and play technology means the units are simple to install and maintain.
Save Time & Money
Energy efficient LEDs are utilized in these digital price signs for maximum impact and lowest costs. Changing multiple units from one control point saves time and money and reduces exposure to the health and safety risk of physically attending to each traditional price sign.
---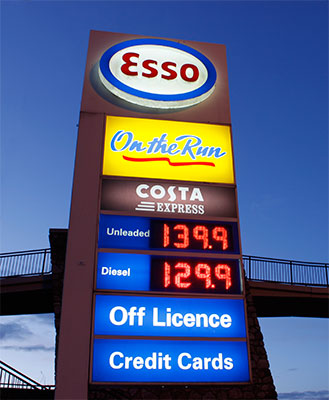 Reliable & Stable
All our digital LED price display products are manufactured in Ireland to the highest possible standards and are designed in a robust aluminium casing for ultimate durability. Long-lasting solid state optoelectronics guarantee low maintenance and low, uniform degradation of the visual effect.
200 Series Specifications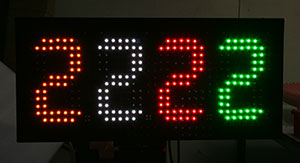 Digit height: 200mm
Case size: 670mm x 310mm
Distance of readability: 72 metres
Optimum viewing angle white: 65°
Optimum viewing angle red, amber, blue, green: 30° x 70°
Maximum power consumption: 16W
Average power consumption: 7W