Timeline – Digital LED Time Display
---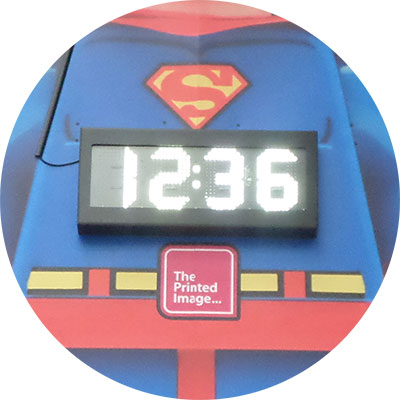 ---
Accurate, clear and precise, this Digital LED Time Display is used to measure and motivate in time critical settings.  Ideal for sporting events, athletic training, gyms and industrial counters.
Timeline can be combined with Templine creating an alternating display which helps attract attention and engage viewers for longer.
---
Features Include: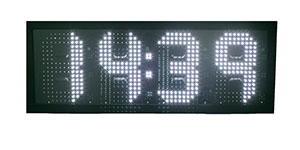 Robust system, high quality components
Easy installation and operation
High brightness and low voltage
Available in a variety of colours
Combinable with Templine to create an alternating display
---
Visually Striking
An eye-catching digital led time display, Timeline incorporates high-contrast, full-height, broad-stroke digits and comes in a range of colours: Red, Green, Amber, Blue, ensuring maximum brightness and clarity in any setting.
Simple To Operate
Plug and play technology makes these LED digital time signs straightforward to install and support. Our user-friendly software allows for easy operation and wireless control through a handheld remote or computer.
Efficient & Safe
LED technology is highly efficient resulting in maximum brightness and impact for the lowest possible cost. The ability to update multiple units through one central point of control saves time and resources while minimising the health and safety risk associated with physically attending to traditional signs.
---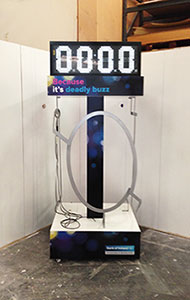 Durable & Reliable
All our digital LED time display products are designed and built in Europe using strict quality and testing controls. Encased in tough aluminium for ultimate durability, with long-lasting components, our solutions are built using best practice process and expertise.
200 Series Specifications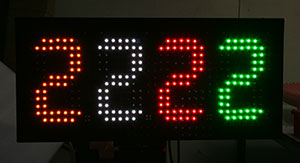 Digit height: 200mm
Case size: 670mm x 310mm
Distance of readability: 72 metres
Optimum viewing angle white: 65°
Optimum viewing angle red, amber, blue, green: 30° x 70°
Maximum power consumption: 16W
Average power consumption: 7W